Product
Quality is guaranteed by the Dura Team.
Quality is guaranteed by the Dura Team.
Stainless steel screws promote and enhance a rust free environment...
We join the world's fasteners people and proudly hold the world together, as without us the world falls apart.
As a leader in the forefront of the industry, we aspire to develop and produce only top quality products.
This is our source of pride and it has been our commitment from day one and continues to be so. Products of the future world are constantly moving on to newer and higher technology and their creation is bringing a better life for men. As a member of the changing world, we understand the importance of continuous learning; we strive to serve all our customers with commitment and supply them with reliable and guaranteed products.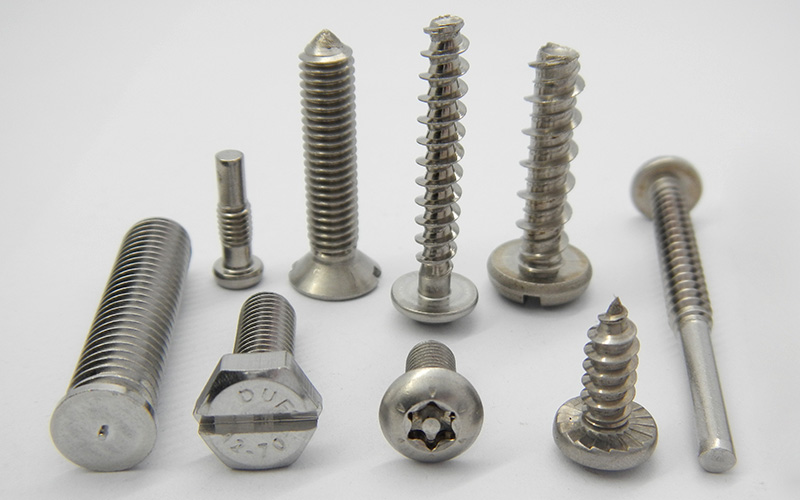 We can make custom-screws with drawings provided by customers
Main Stainless Steel Products of Dura Fasteners :
| | | |
| --- | --- | --- |
| + Screw Types : | Size Range : Din | Size Range : IFI |
| Machine screws | M2 - M8 | 2 - 5/16 |
| Tapping screws | 2.2 - 6.3 | 2 - 14 |
| Chipboard screws | 3 - 6 | |
| Wood screws | 2.5 - 6 | 2 - 14 |
| Hex cap screws, Hexagon Bolts | M6 - M16 | 1/4 - 5/8 |
| Length | 4mm. - 150 mm. | 1/8 - 6 " |
+ Standards : DIN, ASME (IFI), BS, JIS, ISO, Special Design